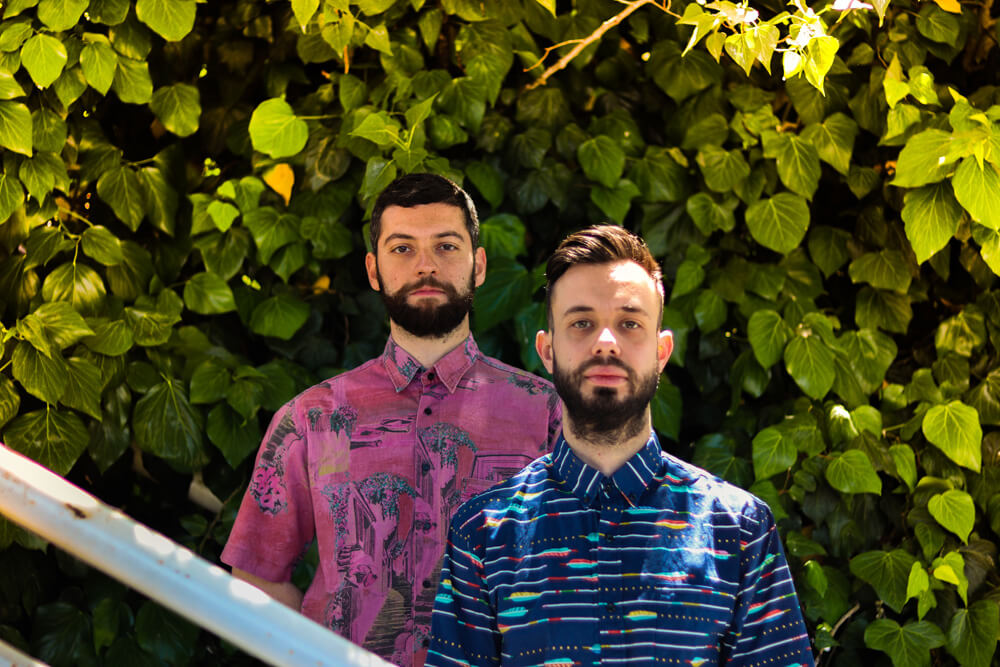 SUPERSAN is a world electronic concept, a fusion of dancefloor oriented – future beats and earthly exotic rhythms originated from Athens. Kostas and Valantis have worked in parallel on their own projects (Panama Cardoon, Carnibal, Balkan Riddims) for many years and have made their imprint distinctive in the greek nightlife.
In 2015 they have teamed up to create a genre bending project and ever since they performed in festivals and venues in Europe, Africa and Asia, had their music featured in documentaries and their tracks supported by BBC Radio among other stations worldwide. They have released 2 full length LPs, one remixed album, multiple singles and worked together or remixed music for Cut Chemist, Chinese Man Records, Baja Frequencia, Maga Bo, Boogat, MC Zulu, to name a few. Their latest release is "Beats Overseas" a 4 track uptempo EP with strong influences from the dancing side of the African Continent.
SUPERSAN are currently in the studio, working on their next album which is closer than ever to the full live band sound. The futuristic aura of the African diaspora is strongly prominent, combining cosmic synthesizers and heavy percussions over fast tempos. The album will be released on vinyl format by Boom Selectah Records, in December of 2021.
Half Man Half Clap – 2018 (Self Released)
(V.A.) Going Back To Cali – 2018 (Cut Chemist – Beats Of All Nations)
Half Man Half Clap Remixed – 2019 (Self Released)
Enter The San – 2019 (Galletas Calientes)
Beats Overseas (E.P.) – 2020 (Self Released)
Little Dakar – December 2021 (Boom Selectah records)